Serenity and Style: Quiet and Hip Places for Dinner and Drinks with Friends in Singapore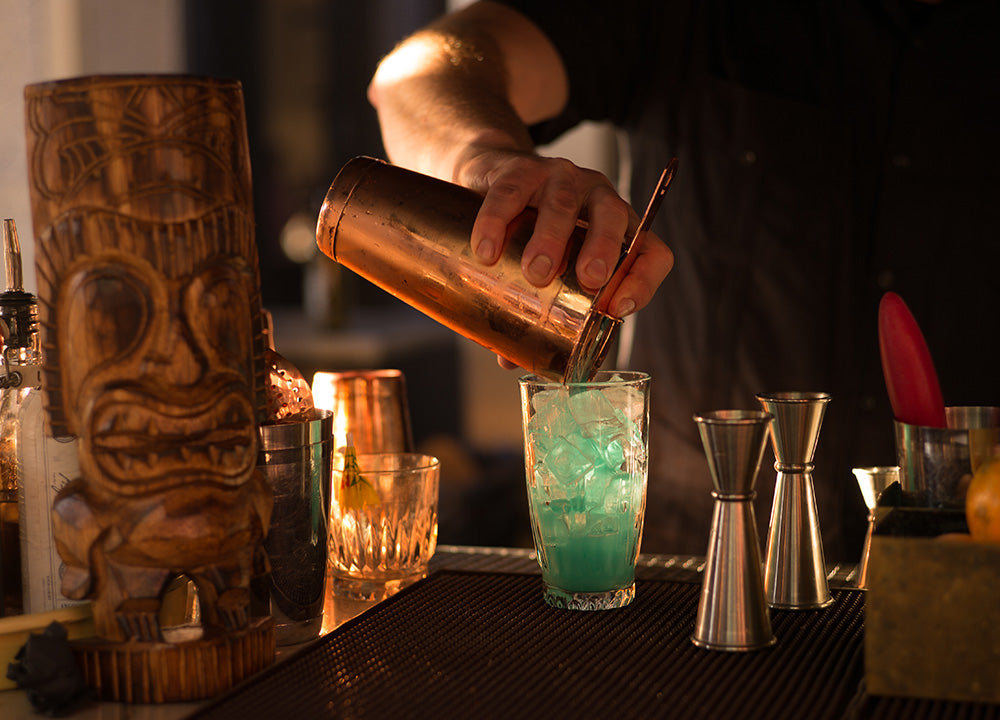 Singapore's dining scene is not just about bustling hawker centres and crowded restaurants. Sometimes, you crave a quieter, more intimate setting to enjoy a relaxed evening with friends.
Fortunately, the Lion City has a wealth of hidden gems where you can savor delectable cuisine and cocktails in a serene, hip atmosphere. Here are some quiet and hip places for dinner and drinks that are perfect for gathering with friends in Singapore:
1. PS.Cafe at Ann Siang Hill: Stylish Haven
Ann Siang Hill is known for its trendy bars and restaurants, and PS.Cafe fits right in. This branch of the iconic PS.Cafe chain offers a stylish and serene escape from the bustling city. The lush greenery and contemporary decor create a tranquil atmosphere that's perfect for conversations with friends.
The menu features a variety of international dishes, including their famous truffle shoestring fries and delectable desserts. Pair your meal with their selection of wines and cocktails for a delightful dining experience.
2. Alkaff Mansion Ristorante: Historic Elegance
Alkaff Mansion Ristorante is a splendid alternative to The Black Swan. Nestled in a beautifully restored colonial-era mansion on Telok Blangah Hill, this restaurant exudes historic charm and elegance. The serene ambiance and lush surroundings provide a tranquil backdrop for a memorable evening with friends.
The menu at Alkaff Mansion Ristorante features Italian cuisine with a modern twist. You can indulge in dishes like handmade pasta and wood-fired pizzas, all prepared with top-quality ingredients.
Complement your meal with a fine selection of wines or classic cocktails as you revel in the graceful atmosphere of this historic gem. It's the perfect place to create cherished memories with friends in a refined setting.
3. Neon Pigeon: Urban Izakaya Vibe
Neon Pigeon in the heart of Singapore's Keong Saik Road exudes an urban izakaya (Japanese gastropub) vibe. The industrial-chic decor, dim lighting, and graffiti art create a trendy yet intimate atmosphere.
The menu is a fusion of Japanese and international flavours, with dishes like miso-grilled chicken and pork belly sliders. Pair your meal with creative cocktails or choose from their extensive list of Japanese whisky and sake. It's a unique and hip spot for a memorable evening with friends.
4. The Dempsey Cookhouse and Bar: Contemporary Elegance

The Dempsey Cookhouse and Bar, located in the lush Dempsey Hill area, offers a contemporary and elegant dining experience amidst green surroundings. The restaurant is known for its modern Asian cuisine with a touch of European flair, curated by celebrity chef Jean-Georges Vongerichten.

Step into a stylish and spacious dining space adorned with sleek decor and large windows that allow plenty of natural light. The menu boasts a variety of delectable dishes, from truffle pizza to flavorful seafood creations.

After dinner, head to the bar area for a selection of handcrafted cocktails or a glass of wine. The Dempsey Cookhouse and Bar's serene yet chic ambiance is perfect for a sophisticated night out with friends.
5. Artemis Grill: Sky-High Sophistication
For a refined evening with friends, Artemis Grill, situated atop the CapitaGreen building, offers breathtaking views of the city skyline. The rooftop restaurant specializes in Mediterranean-inspired cuisine with a focus on sustainable and organic ingredients.
Enjoy a leisurely dinner on the terrace, taking in the panoramic views, before moving to the rooftop bar for post-dinner drinks. The elegant ambiance and chic setting make it a perfect choice for a sophisticated night out with friends.
6. Native Bar: Immerse in Local Flavours
For a unique and vibrant drinking experience, head to Native Bar. Situated in the heart of Amoy Street, this establishment celebrates the rich tapestry of Asian ingredients in its cocktail offerings. The bar's commitment to sustainability and locally sourced ingredients shines through in its inventive drinks.
Native Bar's ambiance is intimate and inviting, with a stylish interior that reflects its commitment to indigenous cultures. Sip on inventive cocktails crafted from a diverse range of ingredients like pandan, turmeric, and regional spirits. It's a great place to explore the depth of flavors while enjoying a night out with friends in a chic and eco-conscious setting.
In Singapore, quiet and hip dining spots offer the perfect backdrop for meaningful conversations and enjoyable evenings with friends.
Whether you prefer elegant restaurants, stylish bars, or hidden gems, these venues provide the ideal setting for creating lasting memories while savoring exceptional cuisine and drinks.
So, gather your friends and explore these serene and trendy destinations for an unforgettable night out in the Lion City.
---