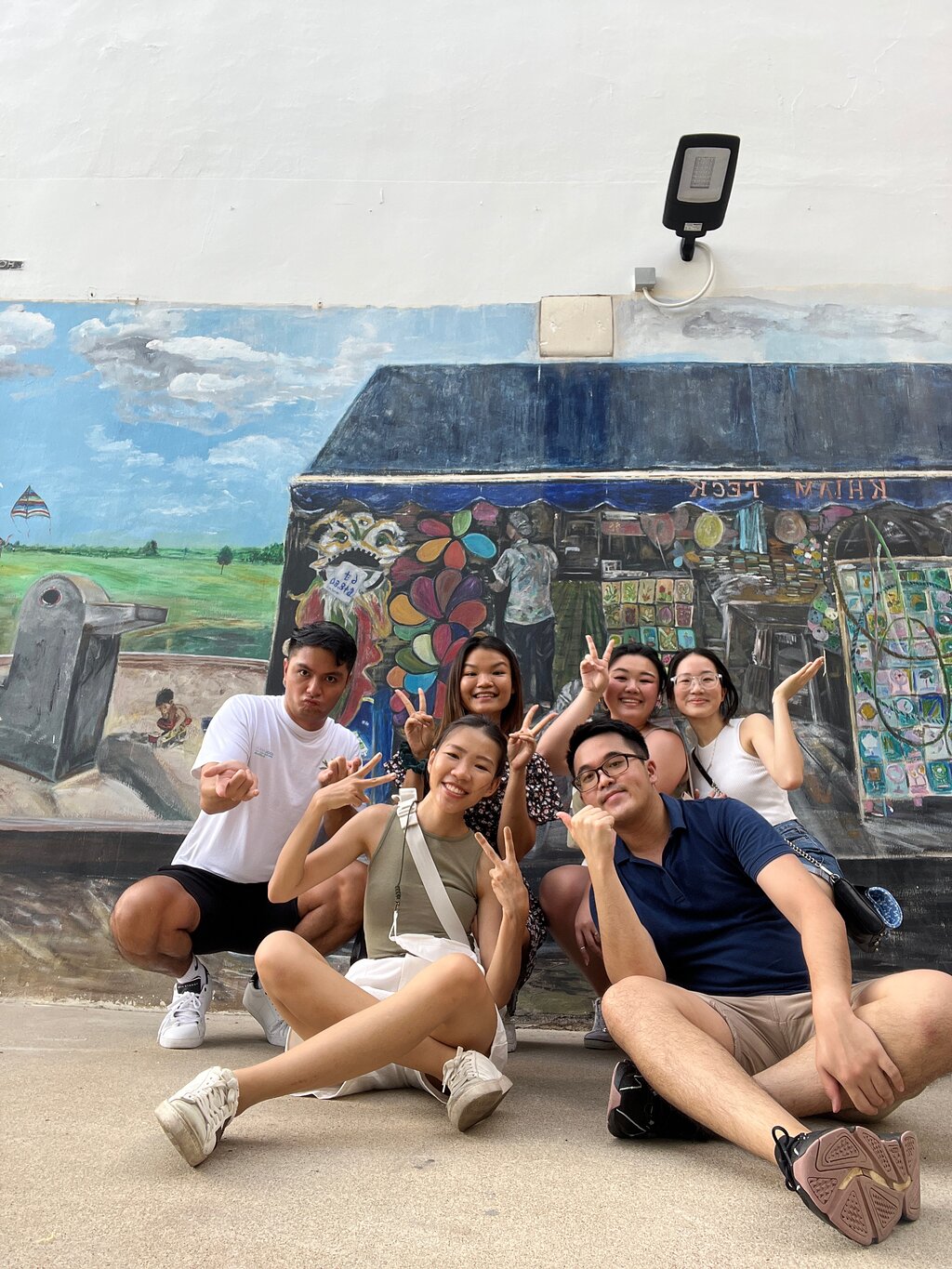 Birthdays, proposal, anniversary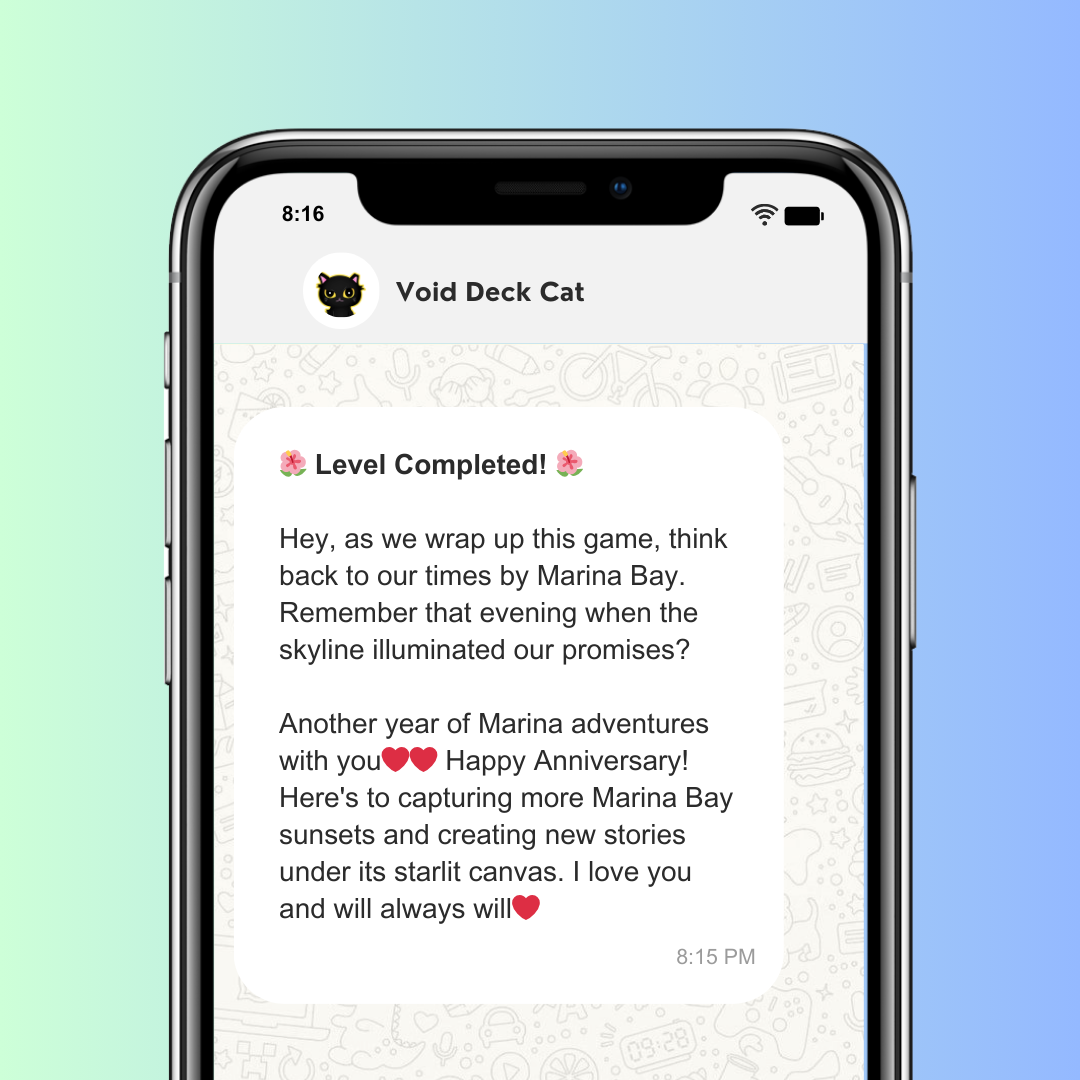 Customise Your Game
Envision your perfect moment, and we'll craft it to reality. Personalize your experience with custom messages and unique locations for your significant occasion!
Range of Locations
From iconic Marina Barage to the heartlands like Holland Village and Tanjong Pagar. Choose your ideal spot below!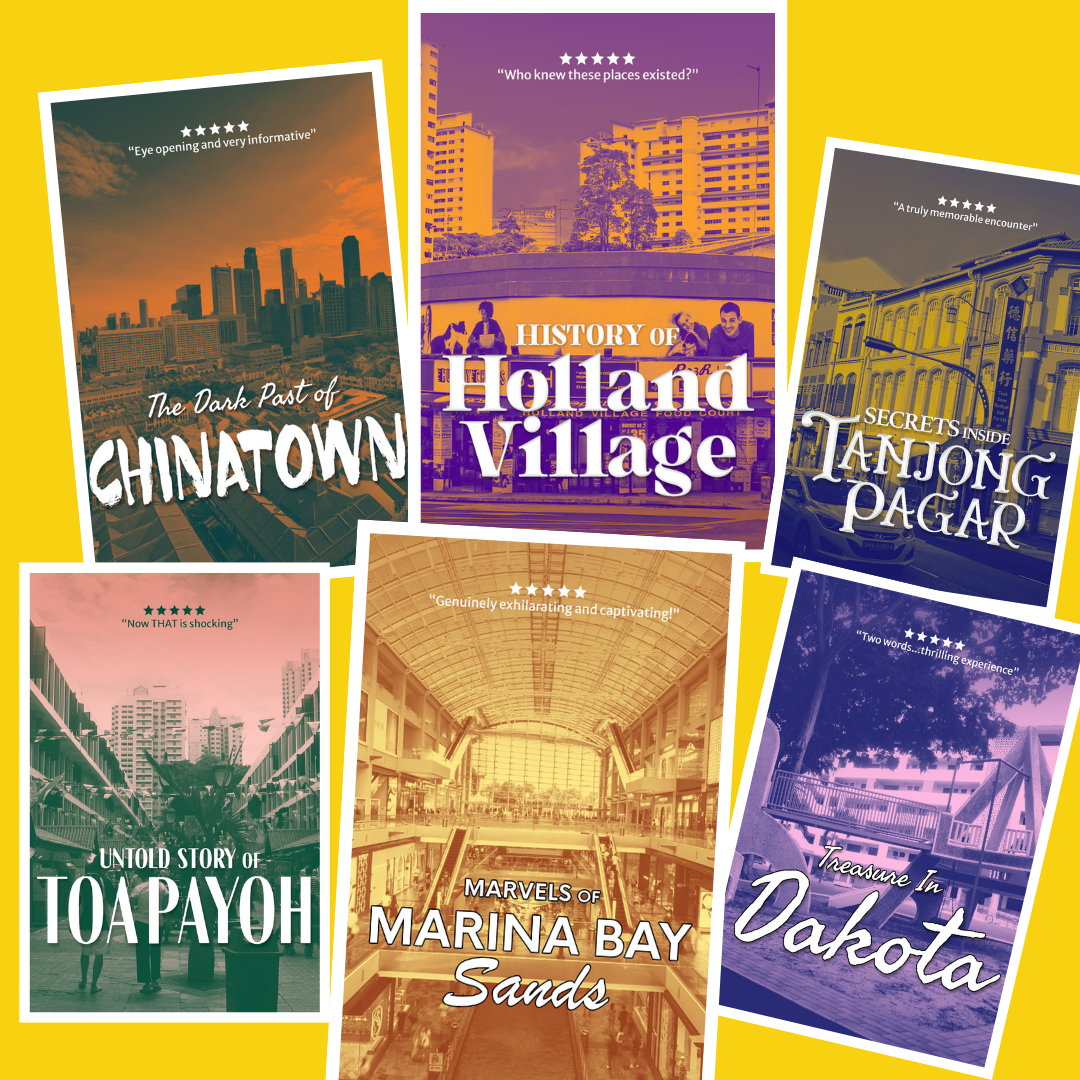 Case Study: A Magical Proposal 💍
One of our most heartwarming customizations was when a young man approached us with a special request: to embed his marriage proposal within our game.

We eagerly took on the challenge, intricately weaving his love story into the experience.

As the game was about to end, amidst the atmosphere of mystery and accomplishment, he got down on one knee. She said yes! ❤️

While the game has ended, the beautiful couple began a new chapter of their lives together. At Hidden Singapore, we believe in the magic of storytelling, and it was an honor to be part of their new beginning.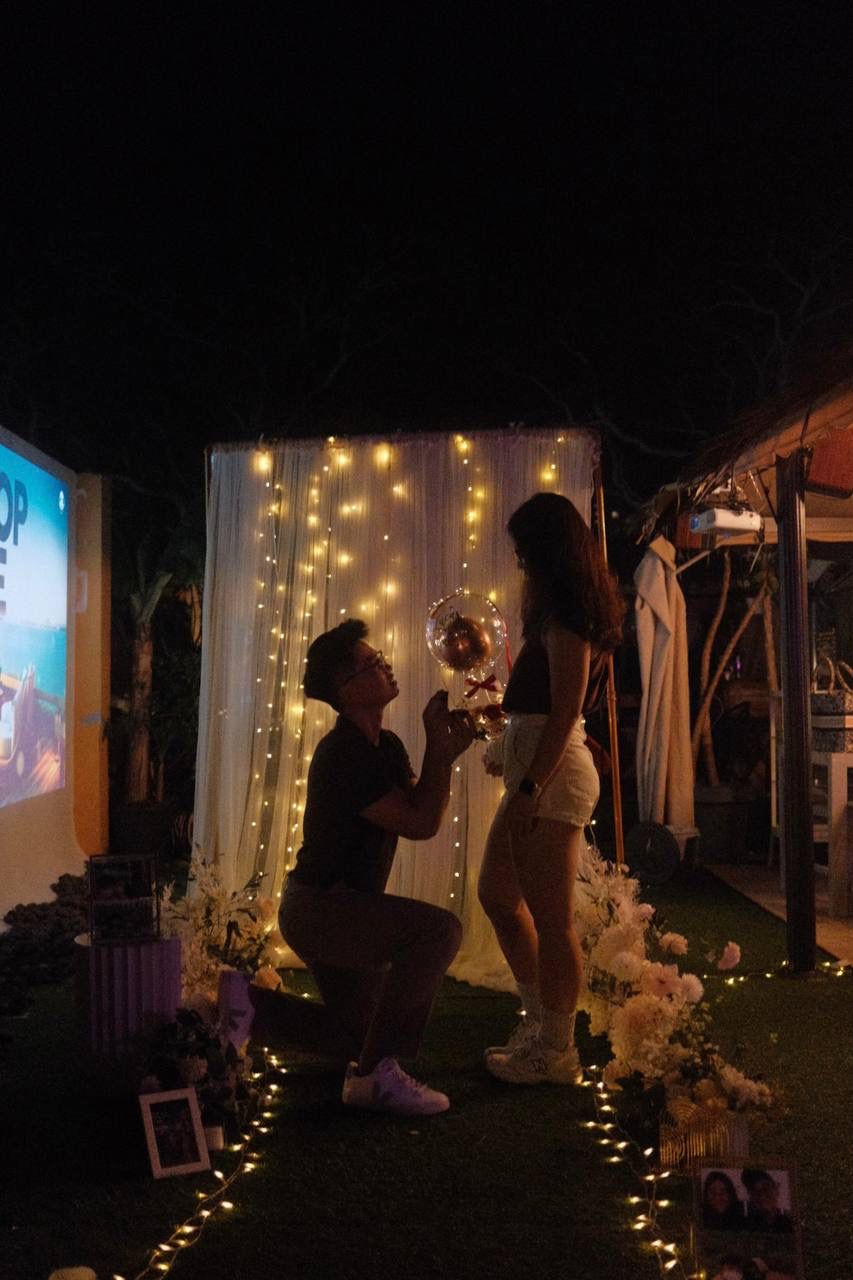 Don't take our word for it
Very fun and challenging game! Learnt stuff about Holland village that we never knew. We got stuck a few times but it was still a great way of bonding with family. Enjoyable birthday activity!
It was a cool experience [part of a birthday gift] with a loved one this year, where we treasured more so through the covid years that time spent together means more than physical gifts.
Booked this game for 7 pax for my friend's birthday. It was quite confusing at the start but we soon got really into it and had lots of fun exploring holland village. There was a good mix of challenging and easy puzzles. Overall, we enjoyed it! It was an interesting experience! ;)