8 Kid-Friendly Weekend Destinations in Singapore for Family Fun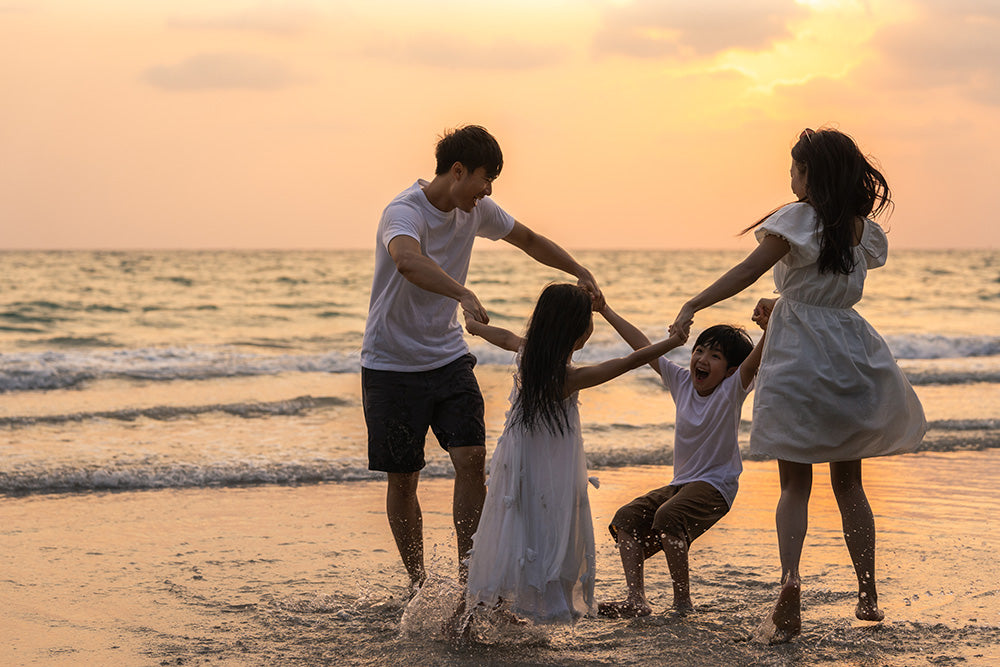 Singapore is a great place for family-friendly activities, and weekends are the perfect time to bond with your kids and create lasting memories. The Lion City offers a wealth of options for an enjoyable weekend with the little ones.
Here are eight exciting spots to bring the kids out for a weekend full of fun and laughter:
1. Singapore Zoo: Wild Encounters Await
The Singapore Zoo is a world-renowned attraction that promises a thrilling day out for the whole family. As you step into the lush rainforest surroundings, you'll find yourself immersed in the sights and sounds of wildlife from around the globe. Your kids will be delighted by the chance to get up close and personal with animals like giraffes, zebras, and playful orangutans.
One of the highlights of the zoo is the Splash Safari show, where clever sea lions and adorable manatees steal the spotlight with their entertaining antics. If your little ones are budding wildlife enthusiasts, don't miss the animal feeding sessions, where they can learn about animal diets and behaviors.
2. Sentosa Island: Island of Adventure
Sentosa Island is a treasure trove of family-friendly activities. Start your day at Adventure Cove Waterpark, where the entire family can enjoy thrilling water slides and lazy river rides. The highlight here is the Rainbow Reef, where you can snorkel alongside a vibrant array of marine life.
For an educational experience, explore the immersive S.E.A. Aquarium, one of the world's largest aquariums, where your kids can marvel at captivating underwater ecosystems and learn about marine conservation.
And if you're looking for an adrenaline rush, head to Universal Studios Singapore, where blockbuster movie-themed attractions and thrilling rides await. From Transformers: The Ride to the enchanted world of Shrek, there's something for kids of all ages.
3. Gardens by the Bay: Nature's Playground
Gardens by the Bay is not just for adults; it's a wonderland for kids too. The Children's Garden is a must-visit, offering a magical outdoor playground with water play features and lush greenery. Let your kids cool off in the splash pad, explore treehouses, and climb suspension bridges in this nature-inspired play area.
The Flower Dome and Cloud Forest are also fantastic options for a family adventure. These climate-controlled conservatories house a mesmerizing collection of plants from around the world. Your kids can discover diverse ecosystems and learn about the importance of environmental conservation in an engaging and interactive way.
4. Science Centre Singapore: Where Learning Meets Fun
A weekend visit to the Science Centre Singapore is an excellent way to blend education with enjoyment. With over 1,000 interactive exhibits spread across 20 thematic galleries, this hands-on science museum promises hours of fun and discovery for children of all ages.
Kids can explore various scientific principles through interactive displays, engage in fascinating workshops, and even experience the thrill of an indoor snowstorm in the Snow City section. It's a fantastic opportunity to spark curiosity and ignite a passion for science in young minds.
5. Indoor Playgrounds: Indoor Adventures
Singapore boasts a plethora of indoor playgrounds that are perfect for a fun-filled weekend with your kids. Venues like "Amazonia" in Great World City and "Pororo Park" in Marina Square offer a world of adventure for children.
These indoor wonderlands feature giant slides, ball pits, and interactive play zones that promise hours of entertainment for the little ones. Plus, they provide a great way for kids to expend energy while making new friends in a safe and controlled environment. It's a delightful indoor adventure that's sure to put smiles on your kids' faces.
6. Singapore Botanic Gardens: Nature's Playground
Take a leisurely stroll with your kids through the lush Singapore Botanic Gardens, a UNESCO World Heritage Site. The swan-filled Swan Lake is a lovely spot for families, and kids can observe these graceful birds up close.
For a more immersive experience, visit the National Orchid Garden, where your little ones can marvel at the stunning orchid displays and learn about Singapore's national flower.
The Jacob Ballas Children's Garden is another highlight, featuring a water play area, treehouse, and interactive exhibits designed to educate and entertain young visitors.
7. ArtScience Museum: Creative Adventures
The ArtScience Museum offers a unique blend of art, science, and technology, making it an ideal destination for curious young minds. Their interactive exhibits and immersive installations will captivate children and foster their creativity.
"Future World: Where Art Meets Science" is a must-visit exhibition, featuring digital art installations that respond to touch and movement. Your kids can create their own digital masterpieces, and you'll be amazed at the artistry they unleash.
8. Indoor Trampoline Parks: Bounce into Fun
Indoor trampoline parks like "Bounce Singapore" offer an exhilarating weekend adventure for families. These venues are designed to provide a safe and exciting environment where kids can bounce to their hearts' content.
With interconnected trampolines, foam pits, and slam dunk zones, these parks are a paradise for energetic kids. They can practice flips and tricks, engage in friendly jump-offs, and even play trampoline dodgeball. It's an excellent way for kids to burn off excess energy while having a blast. Plus, these trampoline parks often have dedicated areas for younger children, ensuring a fun and safe experience for kids of all ages.
So, if you're looking for a high-flying adventure that's sure to thrill your kids, consider a visit to one of Singapore's indoor trampoline parks for an action-packed weekend outing!
---