10 Enchanting Weekday Date Night Spots in Singapore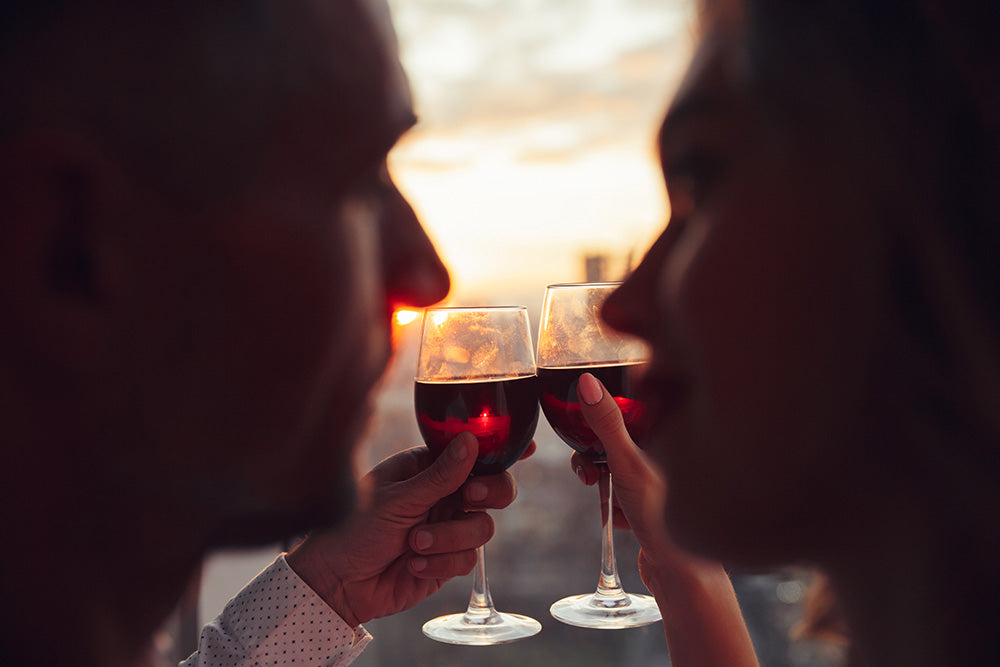 Singapore, also known as the Lion City, is not only a hub of commerce and culture but also a place where romance thrives.
Whether you're embarking on the early stages of love or celebrating years of togetherness, this city offers a myriad of opportunities for a memorable weekday date night.
Here, we present the top 10 places where love takes center stage.
1. Gardens by the Bay: Love Blooms Among Supertrees
Gardens by the Bay, a horticultural wonderland nestled in the heart of Singapore, is a perfect setting for a romantic rendezvous. As the sun sets, the Supertrees come alive with a dazzling light show known as the Garden Rhapsody. Stroll hand in hand along the OCBC Skyway, a suspended bridge that offers enchanting views of the city skyline. It's a spot where love blossoms amid nature's wonders.
2. Sentosa Island: Island of Love and Adventure
Sentosa Island, a paradise just off the Singapore mainland, offers a plethora of experiences for couples. You can start your date with a leisurely walk along Palawan Beach, where you can explore the southernmost point of continental Asia. As the day turns into night, Sentosa transforms into a hub of excitement with options like beachside dinners, adventure activities. And don't forget to catch the mesmerising "Wings of Time" show by the beach—a spectacle that will leave you both spellbound.
3. Boat Quay: Waterside Romance
For a quintessential Singaporean date night by the river, head to Boat Quay. This historic riverside quay is adorned with charming restaurants and bars that offer a perfect backdrop for romantic dinners. As you savour delectable seafood dishes and sip on cocktails, the gentle breeze from the Singapore River sets the stage for an unforgettable evening of waterside romance.
4. Skyline Luge Sentosa: Unleash Your Inner Child
If you and your partner share a love for adventure, the Skyline Luge on Sentosa Island is an absolute must-visit. This exhilarating ride offers the thrill of racing down a winding track with stunning city views as your backdrop. Whether you're competing or just enjoying the ride together, it's a fantastic way to bond and experience a bit of adrenaline in a romantic setting.
5. The Projector: Cinematic Magic
Cinema dates never go out of style, and The Projector takes it up a notch. This independent cinema is a hidden gem for movie buffs and couples looking for a cosy night out. It screens a curated selection of films, including classics and indie gems. Snuggle up in plush seats, share a tub of popcorn, and immerse yourselves in the magic of cinema. It's an intimate escape into the world of storytelling.
6. Orchard Road: Shop and Dine in Style
Orchard Road, famous for its high-end shopping, is not just about retail therapy; it's also a culinary delight. The dining scene here offers a rich tapestry of world cuisines. For your date night, explore upscale restaurants and charming cafes that line the bustling street. Indulge in a delectable dinner as you bond over fine food and intimate conversations.
7. Marina Bay Sands Skypark: Starry-Eyed Views
Marina Bay Sands Skypark, perched atop the iconic Marina Bay Sands resort, offers panoramic views of the city that are truly breathtaking. As you ascend to the Skypark, you'll be greeted by an unobstructed skyline that dazzles as the sun sets and the city lights come to life. It's an opportunity for you and your partner to be starry-eyed together, with a view that's nothing short of magical.
8. Clarke Quay: Romantic Riverside Dining
Clarke Quay, with its charming riverside setting, is a perennial favourite for romantic dinners. The riverside promenade is adorned with a vibrant array of restaurants and bars that create an enchanting atmosphere. The colourful lights and lively ambiance add to the charm, making it an ideal spot for couples seeking a romantic riverside dining experience.
9. ArtScience Museum: Cultural Connection
For couples with a penchant for art and culture, the ArtScience Museum should be on their destination list. This uniquely designed museum hosts a rotating selection of fascinating exhibitions that blend art, science, and technology. Explore the galleries hand in hand, engage in thought-provoking conversations, and discover new facets of your connection as you immerse yourselves in the world of creativity.
10. East Coast Park: Beachside Serenity
As your weekday date night draws to a close, consider a visit to East Coast Park, where beachside serenity awaits. The park's quiet coastline offers a tranquil setting for a late-night stroll. Spread out a picnic blanket, gaze at the stars, and listen to the soothing sounds of the sea. It's a perfect way to unwind and reflect on the memorable moments of your date night.
In Singapore, love is not just in the air; it's all around you. These top 10 date night spots offer a diverse range of experiences, ensuring that every couple can find their own unique brand of romance.
So, whether you're wandering amidst Supertrees or sharing a cinematic moment, let Singapore's enchanting landscapes and vibrant spirit infuse your weekday date night with magic. Enjoy your romantic adventure!
---